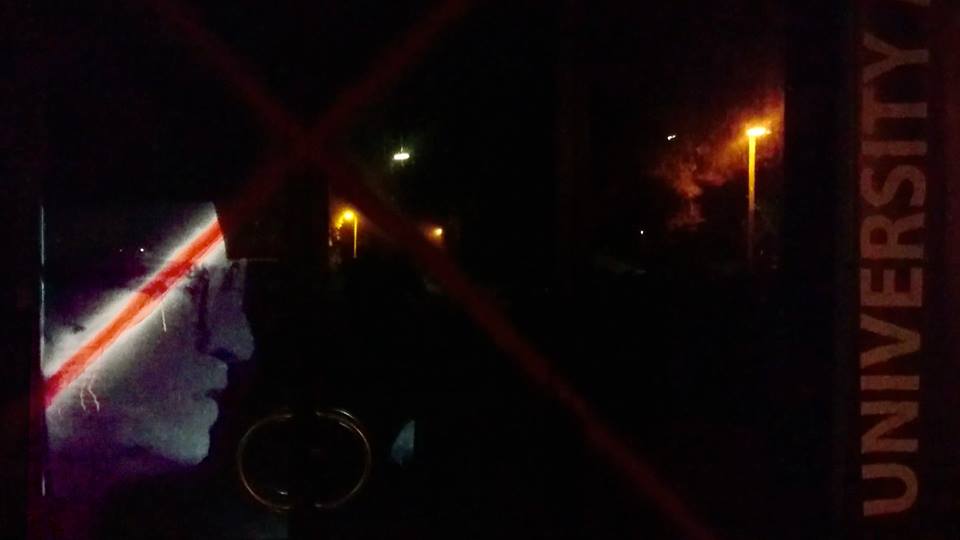 Invocation to Herbert Marcusse in the gallery of the University of California, San Diego (UCSD). This invocation attempted to shake and interrogate the rebellious memory of the university where Marcuse worked as a philosophy professor in the 1960s. Since then, and to date, said institution has dedicated a large part of its economic and technical resources to the creation of military technology with a clear dismissing of the arts and humanities.
Collaboration with
Sindhu Thirumalaisamy

.
---
In the same context but in collaboration with Patricia Zambrano, Julia Fernández, Katherine Steelman and Lorena Gómez Mostajo, we created Triton Day Tijuana as a critique of the structural racism of the same institution.
The posters design replicates the design that UCSD uses to promote the university in other countries.